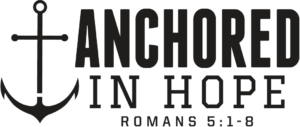 Michigan Lutheran District Sr. High Gathering. Under the theme Anchored in Hope, based on Romans 5:1–8, students will be challenged to grow in their faith so that, when faced with difficulties, they will persevere and develop the character that produces HOPE in their sure anchor, Jesus Christ.
Faith Bay City current (2022-2023) High School students (9-12) and those entering 9th grade in the fall of 2023.
Mackinac Island. Participants will be staying at Mission Point Resort or in nearby hotels.
June 25, 2023 - June 28, 2023